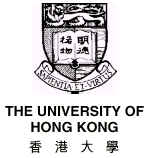 Current Research
Sustainable Development research is interdisciplinary and links the fields of economics, real estate, planning, information technology and project systems.
Staff at the Centre have previously completed research for the World Bank, the Asian Development Bank and Department for International Development in the UK. Research contracts have also been awarded by both Government and quasi-Government bodies. The Hong Kong Real Estate Developers Association, amongst others, has instigated and funded work on the recent Town Planning Ordinance in Hong Kong, long term housing strategy and urban renewal.
Today's research affects policy formulation in both public and private sectors. Graduate students' research provides potential policy and decision makers with a strong theoretical and practical background, increasing community awareness of sustainability issues. Longer term this will lead to practical improvements in urban environments.
New areas of research being undertaken include comparative analyses of urban development and environmental policies in Hong Kong, which have important effects of other areas such as tourism; the comparative analysis of different urban systems and the links between technology, urban development, transport and urban infrastructure.
An analysis of private and public real estate markets at local and regional levels has been completed. Further research into land management systems and future sustainable land management and the trade off between property development and sustainable urban systems is of particular relevance in Asia, particularly in the Pearl River Delta area.
Research into the use of project systems, essentially concerned with the management of the development, design and construction of projects which form the physical urban environment in public and private sectors is also ongoing. Management approaches need to be analysed in terms of sustainability in the areas of resource use, quality and safety.